Company poised for continued growth in climbing, adventure and amusement
The Boulder, CO – based manufacturer of the award-winning TRUBLUE Auto Belay and zipSTOP Zip Line Brake announces the launch of its new company name, Head Rush Technologies. Formerly known as TRUBLUE LLC, the innovative adventure recreation equipment company is changing the name to Head Rush Technologies to reflect its growing breadth and depth of products. Head Rush Technologies will continue to sell its products directly through its sales team and website, online store, and through its global network of distributors. Its sister company, Eldorado Wall Company, will continue to operate separately under the Eldorado Climbing Walls brand.
"After much success with our TRUBLUE Auto Belay and zipSTOP Zip Line Brake products, we are excited to be entering this new phase of growth as Head Rush Technologies," said Founder and President, John McGowan.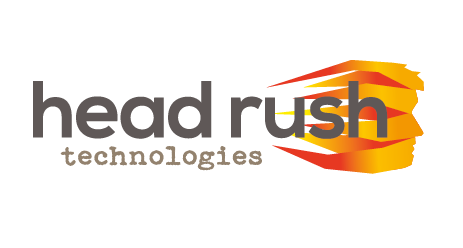 Head Rush Technologies plans to release several new products through the end of 2013 and early 2014, including the TRUBLUE XL Long Line Auto Belay and the quickJump Free Fall Device. The company will continue to regularly release new products both within existing product lines and new product lines as it continues its role as an innovator and industry leader.