Please note that our shop is a RFQ (Request For Quote) service. Add any product and quantity to your cart and send your quote request to us. We will respond asap with a final quote based upon quantaties and delivery address.
The zipSTOP braking system will revolutionize the challenge course industry. The zipSTOP uses a self-regulating magnetic brakingsystem to brake zip line participants safely and comfortably. With the ability to brake participants safely at high velocities, the zipSTOP will fill a critical need for zipline operators.
The zipSTOP offer 3 different units:
zipSTOP: 1:1 external reduction, suitable for speeds up to 22 mph / 36 kph
zipSTOP IR: 1:1 internal reduction, suitable for speeds up to 37 mph / 60 kph
zipSTOP Speed: 2:1 internal reduction, suitable for speeds up to 45 mph / 72 kph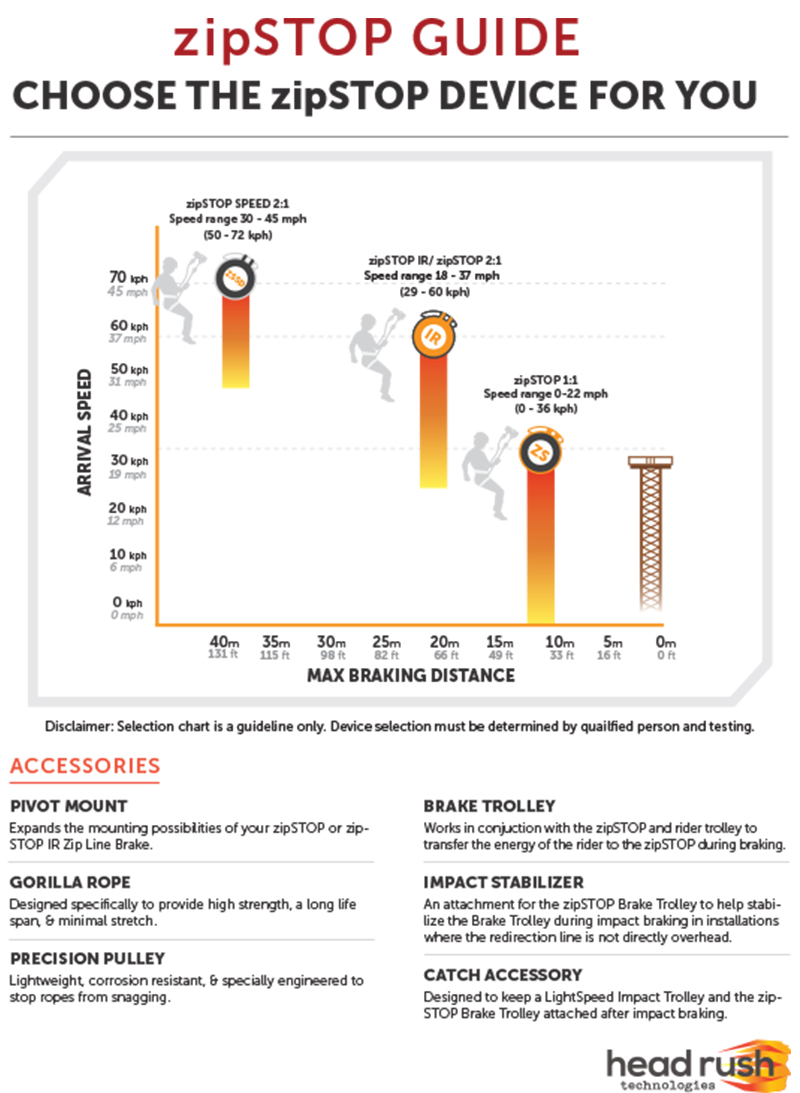 zipSTOP - zipwire braking system

zipSTOP Replaceable parts & Accessories

Zipline Spring Brake, secondary brake components (EAD) for ...

The zipSTOP Speed 0-72 kph (0-45 mph), the best brake for ...

zipSTOP base unit 6 to 36 kph (4 to 22 mph) zipwire brake: ...