Welcome to Skywalker Adventure Builders. Our company is one of the Global market leaders in the design, development and construction of innovative and fascinating concepts in the field of recreational outdoor activities and adventure parks. Creativity, quality, innovation, commitment, reliability and a clear vision are at the heart of what we do.
If you are looking for a partner in the forefront of the latest trends and market developments in Outdoor Leisure & Recreation, our company is the one to talk to. Where most builders only build, Skywalker provides you with a smart and proven services portfolio and supports your adventure throughout its complete lifecycle: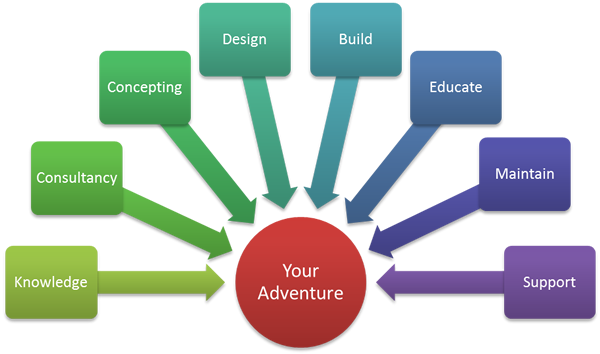 We invite you to read on through our website and news. Feel free to contact us if you have any question(s) whatsoever.