The creation of an adventure park is a challenging and thrilling project. This kind of project calls for a healthy amount of organization, preparation, and enthusiasm, whether it's to draw new tourists to an area, entertain a built-in audience, or realize a lifelong desire.
The foundation of designing a park for safety is what is usually seen as excellent design: it serves the needs of its users, is fascinating and diverse, connects people to place, and gives them a favorable impression and experience. While fear-based perceptions and criminal chances are not always eliminated by excellent design, it can set the stage for effective control.
How launch a successful ropes course business
You are aware that you want to create an Adventure Park or Ropes Course, but you are unsure of how to proceed. We'll go over how to get started, how to determine exactly what you need to do, and how to proceed with that until your ropes courses are available.
Provide an engaging experience for your visitors by using a leisure facility that suits you! Additionally, it precisely takes into account the current situation and is optimized for the greatest economic success.
Support from the beginning through realization and beyond
With the dedication of our staff, for whom "outside" is a way of life, and the expertise gained from hundreds of projects, we have amassed, we have an industry understanding that goes far beyond the simply technological execution of recreational facilities. We concentrate on how all pertinent aspects interact to ultimately decide an investment's success. We are delighted to assist you from the initial concept and planning stage through planning and construction to training and maintenance. We offer technology-neutral assistance.
Long-term success: flawless processing
Together, we create a business plan for you that makes sense and is long-term profitable on the market, identify roadblocks, and provide you with a market analysis. You gain from our extensive network, which we use to identify and collaborate with the best service providers for each project's complimentary trades. This is how your unique fantasy will look: it will be created just for your requirements, intriguing for your guests thanks to a distinctive design, secure, long-lasting, and successful.
Through a blend of high-tech and high-touch experiences, our guest-centric approach to design provides a seamlessly immersive experience, providing distinctive spaces for people to create thrilling new memories. We collaborate with our clients from the very beginning of design until opening day, helping to create all aspects that are visible to guests, such as rides, attractions, shows, tech, media, graphics, and more.
Skywalker collaborates in a collaborative and iterative approach, guided by the strategic goals of the customer, to produce original concepts that can be effectively produced and operated. As the project proceeds into production, Skywalker starts with the big idea and refines the design into data that can be shared with architects, engineers, and other vendors.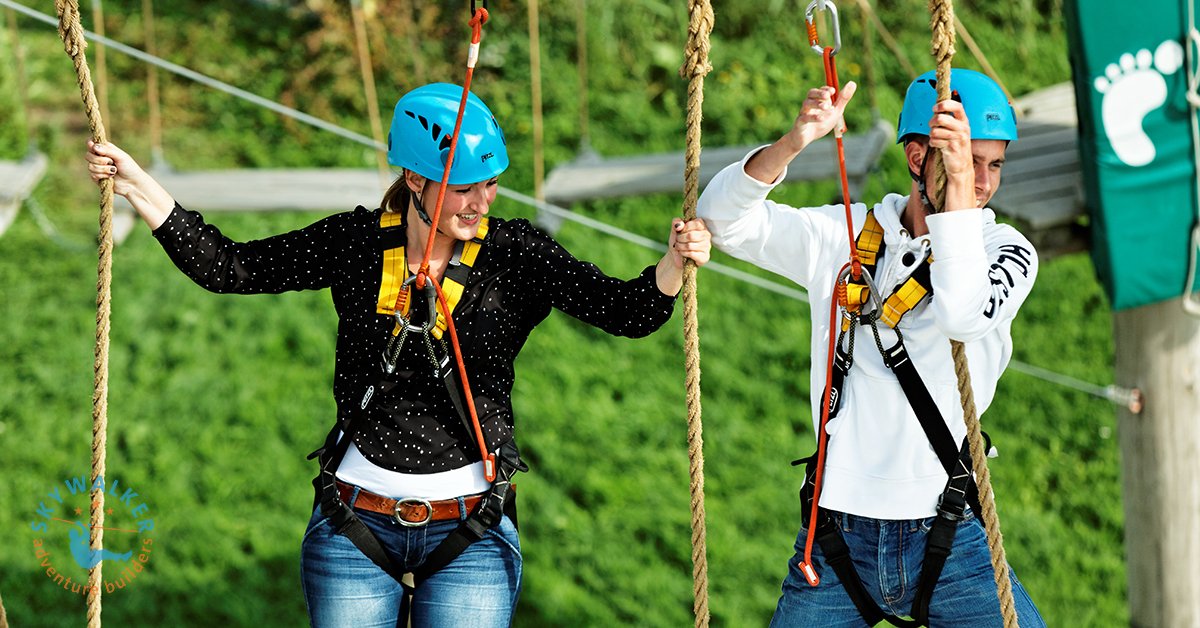 The key elements for Ropes Course Design
Ropes courses and challenge course components are created, built, and maintained using ropes course engineering techniques. This include choosing the proper supplies and tools, making sure the course is safe and accessible, and abiding by rules and regulations set by the industry. Ropes course engineers may also be in charge of instructing workers on how to properly operate and maintain the course. Engineering of ropes courses is primarily concerned with participant safety and a positive experience.
The load capacities and safety factors of various course components, including as ropes, cables, carabiners, and harnesses, are determined through technical calculations. To make sure they can handle the anticipated use, engineers will also calculate the weight and force loads on various components of the course, including as platforms and belay systems. Determine the stability and strength of the anchors, as well as the wind and weather stresses on the course, using additional computations. These calculations must follow all rules and regulations set forth by the industry in order to guarantee the participants' safety.
Since 2005, we have designed and constructed recreational facilities, adventure parks, high ropes courses, climbing forests, ziplines and adventure playgrounds to the highest international standards.
Designing a ropes course involves several steps, including:
Site selection: Choose a location that is safe, accessible, and suitable for the type of course you want to build. Consider factors such as terrain, weather conditions, and proximity to other activities or facilities.
Planning and feasibility: Develop a plan for the course, including the layout and types of elements you want to include. Consider factors such as safety, accessibility, and environmental impact. Conduct a feasibility study to ensure the plan is realistic and financially viable.
Design and engineering: Create detailed design and engineering plans for the course, including specifications for materials, construction methods, and safety equipment. Engage a qualified design and engineering team to ensure the course meets all industry standards and guidelines.
Permits and approvals: Obtain all necessary permits and approvals from local, state, and federal authorities.
Construction: Build the course according to the design and engineering plans, using appropriate materials and construction methods. Ensure all safety equipment is properly installed and maintained.
Staffing and training: Hire and train staff to manage and operate the course, including instructors and guides, and to ensure the safety of participants.
Maintenance: Develop a regular maintenance schedule to ensure the course remains safe and in good condition.
Evaluation and monitoring: Regularly evaluate and monitor the course to ensure it is meeting the needs of participants and is operating safely.
There are several key elements to consider when designing a ropes course:
Safety: The most important aspect of any ropes course design is safety. All elements should be designed and built to meet industry standards and guidelines, and regular inspections and maintenance should be performed to ensure the course remains safe for participants.
Challenge: The course should provide a variety of challenges for participants of different skill levels. This can include a range of difficulty levels for different elements, as well as options for different types of activities (e.g. zip lines, high ropes, low ropes).
Accessibility: The course should be designed to be accessible to participants of different abilities. This can include the use of different types of harnesses and other equipment to accommodate participants with disabilities.
Environment: The course should be designed to minimize its impact on the environment and to be sensitive to the surrounding ecosystem.
Fun: The course should be fun and engaging for participants, and provide a sense of accomplishment upon completion.
Orientation and training: All participants should be given a proper orientation and training before they are allowed to use the course.
We create ropes courses, challenge courses, adventure parks, zip lines, climbing walls, and tactical training courses. We also design, build, inspect, train, certify, and outfit these facilities.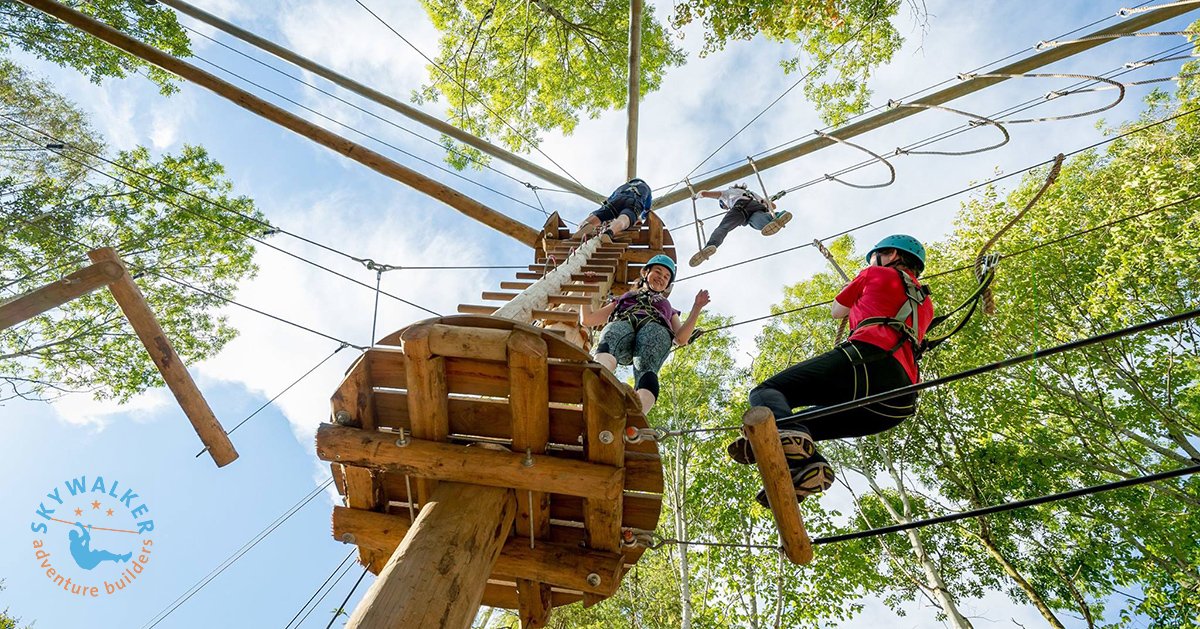 High Ropes Course Construction
Based on years of experience in the ropes and outdoor sectors, Skywalker provides a range of services specifically designed to meet the demands of outdoor and adventure groups. Designing, building, and maintaining high ropes courses for people of all skill levels is our area of expertise.
We provide specialized projects on a mutually agreed-upon timeline for clients in the public and private sectors. Our high ropes courses can be set up inside structures, amongst trees, or utilizing free-standing poles made of wood or metal. We can construct to your exact specifications utilizing a variety of building materials, such as tanalized lumber, powder-coated steel, rope, and cable, with an infinite number of parts and designs.
Our courses are designed to make use of continuous, aided, and self-belay methods. We are happy to build a course to suit your needs and the available area on the ground. You can include more elements as your budget allows.
Adventure Park Construction
Skywalker create, build, and maintain adventure parks and courses for aerial trekking. These kinds of ropes courses are excellent teaching tools that can also be utilized for adventure play, team building exercises in the workplace, and physical conditioning.
They challenge people's balance, swinging, and climbing abilities, while also boosting self-esteem and providing hours of family-friendly fun. Following a site visit, we can assist you in selecting from a variety of high and low ropes elements that are all reasonably priced and constructed to meet the exceptionally high European requirements.
To help with building your course and spreading your money, adventure parks can be designed on any scale or with any level of difficulty for all talents.
Low Ropes Course Construction
Participants of all skill levels can benefit greatly from low ropes courses' educational and developmental opportunities. The components can be set up as a linear or continuous challenge course, allowing the group to go down a line or around a circuit while cooperating as a team.
Numerous components also function well as unique, independent challenges. Balance Beam, Peg Pole Challenge, Wild Woozy, and Postman's Walk are all possible obstacles on the course. What can be designed has no boundaries (subject to safety). The design samples in the galleries below are just that; if you have a different idea, we would be pleased to create a low ropes course just for you that would fit your needs, budget, and available area on the ground.
Low ropes courses are a great resource for schools, colleges, and outdoor recreation areas since they offer chances for young people's social and personal growth regardless of their aptitude. Additionally, they encourage improved communication, leadership, creating a climate of understanding and trust, lowering barriers, fostering teamwork, and rewarding achievements.
Zipline Construction
Zip lines can be set up indoors or outside, temporarily or permanently. There are no length restrictions on any and all are tailored to your requirements. The use of all components and building methods ensures compliance with the most recent European Rope Course Standards.
Our zip wires can be fastened to platforms that are already in place, new construction, and trees (after an arboriculturist check). There are several options for releasing from the wire.
If a permanent zip wire is offered, we train the personnel on how to execute this thrilling sport safely, including first inspections at the beginning of the session and participant rescues. Please visit our page on training courses. Zip wires are ideal for thrill-seekers and offer wonderful opportunity for individual challenge for people of all ages and skills.
ZipCoaster Construction
Fly through the air, dipping and twisting at an amazing speed! One of the major benefits of investing in a ZipCoaster operation is the high return on investment (ROI) it can offer. Roller Coaster Ziplines are relatively low-cost to install and maintain, and they can attract a large number of customers, generating significant revenue. The ZipCoaster is an aerial zip line that simulates the sensation of free flight while remaining entirely safe. Not only thrill-seekers but also those who long for new experiences enjoy the flight. Every Zipline Coaster we make has a distinctive custom design, and the Extreme model can reach speeds of up to 50 km/h.
Imaginative and Adventure Play construction
Adventure Playgrounds are wonderful, daring uses of locations that need little to no supervision. Although they are still developing, they are quite self-driven. Depending on the amount of space and available regions, elements may be standalone—like sitting on a zip line—or they may be a part of a bigger course.
Adventure play is fantastic for family areas, lodging facilities, parks, recreation centers, and even for unstructured or self-guided activities in outdoor facilities. Adventure Play is a wonderful safe area for children to engage in self-led exploration in today's world where they don't spend as much time outdoors alone.
Assault Course construction
Our specifically created assault courses are made to allow you and your participants to either explore their competitive nature or maximize fun, learning, and adventure. By simply adapting our courses to suit participants' needs and objectives, you will discover that you may deliver a wide range of learning outcomes.
You can extend the use and duration of your assault course by using several of the components for pre-training or on their own.
Whether your goal is team building, relay racing, competition, or just plain fun, Technical Outdoor Solutions will be able to go over the many options to guarantee your Assault Course is maximized to the fullest!
The Assault Course will function just as effectively with fewer participants despite being designed for a maximum of two teachers to 24 students. The majority of the assault course's elements, which are meant to be utilized with one teacher and 12 participants each, can also be used independently. Assault Courses can be customized to meet your unique requirements by adding or deleting components to fit any space. As part of our service, we provide a complimentary site visit.
All Abilities Course construction
For users with disabilities, we can provide custom courses. There are several choices accessible.
Accessibility for those with disabilities on challenge courses and ziplines thanks to Skywalker Design. It is crucial that we take into account the inclusion of any person who wishes to engage in the experience and at whatever level they desire as options for challenge course programming and zipline excursions continue to grow. The best ways to achieve this are to foster a sense of welcome, teach all employees to feel at ease working with all participants, provide the appropriate tools for adjustments, and maintain an accessible building.
Skywalker is dedicated to producing content for viewers of all ages and skill levels. We create accessible courses for participants with specific needs, such as those who use wheelchairs. Additionally, we provide training to our clients on how to design inclusive programs that can best benefit people of all abilities.
Depending on the element and whether single or dual rail systems are built, participants on high or low ropes courses can travel the course with an instructor or other assistant either behind them or beside them. A wide range of skills can be accommodated by elements, which can be developed for individual or team challenges.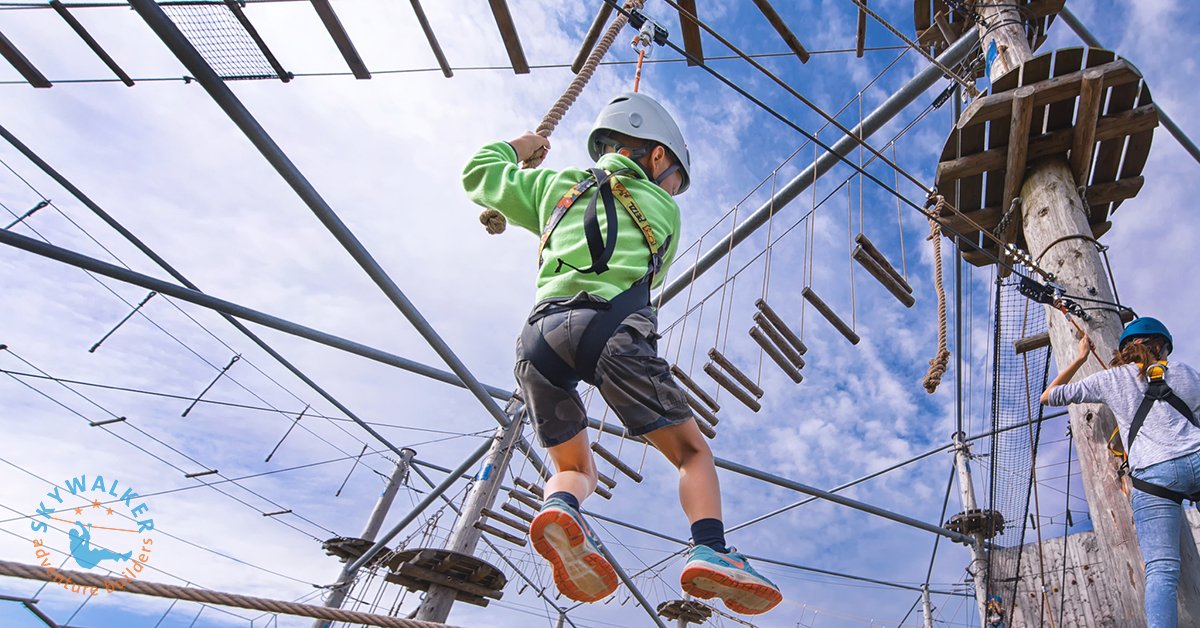 Additional expert information on the Adventure Business
Interested to read more about the Adventure Business with our expert articles?