A cost-effective new amusement-based tower that can support multiple adventure activities.
The ultimate thrill tower is built to supplement your existing recreational offerings. The Adventure Tower allows many activities to exist in a vertical space, minimizing the tower footprint and maximizing throughput in a small space. Using the thrill-adventure line of products, your customers can climb, zip, jump, and more all on one convenient structure.
Catering to the exploding adventure sports industry, the modular Adventure Tower is designed for maximum participant experience and throughput. The tower is extremely customizable, and activities can be hand selected to fit your operational needs. Each additional activity added will increase your tower's overall maximum throughput, thereby increasing your rate of return on investment. Compatible with all of our Thrill products, enhance customer experience with an Adventure Tower including any combination of the following activities:
Zip Lining
Climbing
Rappelling
Leap of Faith
TRUBLUE Auto Belay / Intro to Free Fall Rides
QUICKflight Free Fall / Intermediate Free Fall
FlightLine Descent / Advanced Free Fall
Your tower can also be made from a variety of materials, allowing you the ability to choose the overall look and feel of your structure. The custom materials options will allow you to create your tower to be consistent with other structures at your resort, adventure, or amusement park, and will positively contribute to your existing aesthetics. You can also add or remove certain elements of your tower, such as roofing, extra platforms, a second climbing wall, more devices... if you can dream it, we can design it.
Contact Us For a Design Proposal
We are happy to provide an Adventure Tower design proposals for your business. For more information and quotes for a custom Adventure Tower, contact us today.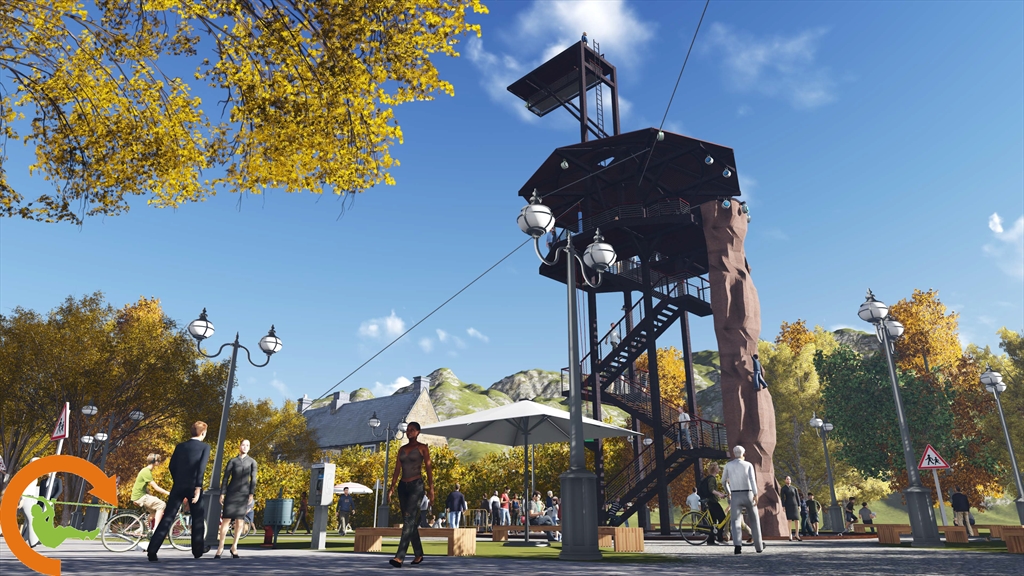 Creating extraordinary High-Rope Adventures: Skywalker develops up-market concepts for Family Entertainment Centers (FEC) and Outdoor activity sites and manufactures ECO forest high-wire parks, high ropes courses, adventure towers, outdoor playgrounds and adventure parks. Experience, innovative design, high quality, and the safety and durability of their products earmark Skywalker as one of the leading manufacturers of adventurous leisure facilities in Europe. The unique services portfolio, combined with ERCA (European Ropes Course Association) certified training programs, enables customers to run a safe and profitable operation with a fast ROI.