Explore and play in the treetops with Net Adventure Parks! Whether you're a young thrill-seeker or an adult, you'll enjoy bouncing, tumbling, and scrambling in these elevated jump nets, tunnels, and slides. These parks have recently become a popular addition to the ropes course industry, offering a unique experience that doesn't require harnesses. Instead, the net itself becomes the safety system, allowing people of all ages and abilities to climb, slide, and play.
"High ropes" obstacles and safety nets have been combined to create a truly unique and aerial playground. Supervised by instructors at all times, there's no need to wear harnesses, making it the perfect choice for building confidence. With a variety of structures like tree houses, bouncy chambers, slides, and tunnels, the course can be tailored to your imagination.
Netting is on the rise, as aerial adventures featuring high-throughput, belay-free, and net-based experiences are becoming more popular. The material has long been used in traditional aerial adventures as safety nets and obstacles, but now it's taking center stage. The benefits of unharnessed activities are clear: they open up the world of aerial adventures to a wider audience, are highly customizable, can accommodate large groups, and have fewer staffing costs.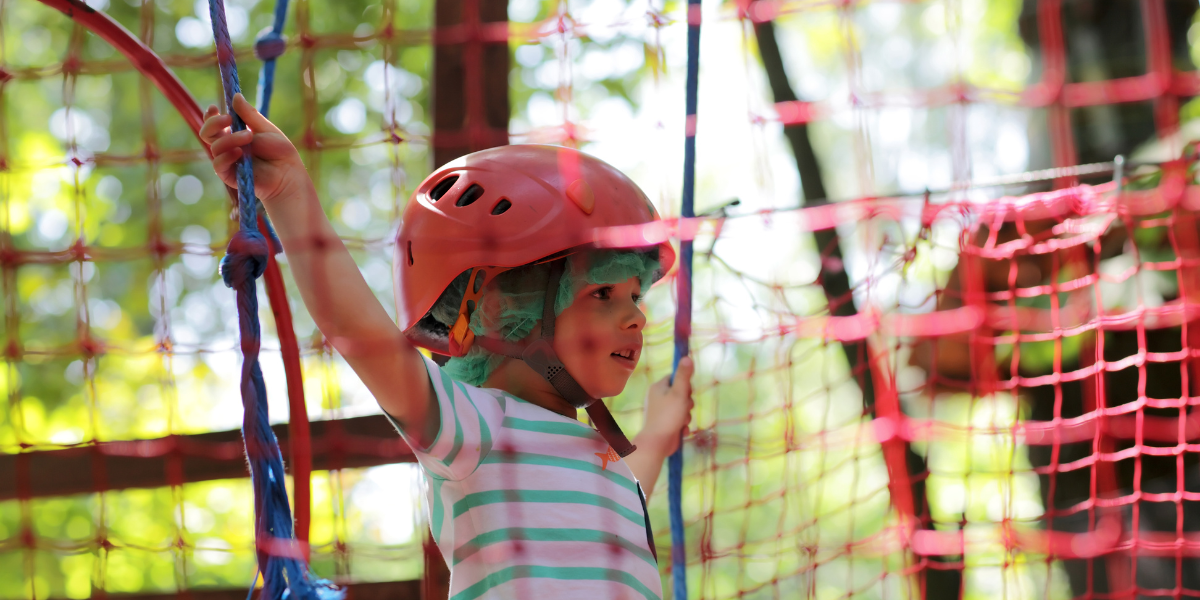 Designers and builders are taking the bridge and platform model from traditional canopy walks to create playful and interactive aerial adventures. For example, a Net Adventure course features a network of tree houses connected by net walkways, ramps, and slides, all within a fenced-in area.
Not everyone wants to wear a harness and navigate an aerial adventure course or zip line. Net Courses, Aerial Bridges, and Elevated Walkways offer a unique way to experience nature while maintaining a sense of safety and security. These attractions make a perfect adventure option for the whole family and allow patrons to feel "in the trees" with a sturdy walkway beneath their feet.
Net Adventure can feature themed structures like a tree house, net platform, and jungle house, all connected by bridges. A fully enclosed net area, is a popular spot for kids to run, bounce, and roll.
Netting appeals to a broad audience as it eliminates the need for harnesses and belays, making it accessible to a wider range of people. It also offers a more communal experience, where guests can explore together, or independently at their own pace. The versatility of net systems makes them a great option for guests with special needs who may not be able to manipulate a traditional belay system. With high throughput and immediate access, netted attractions can accommodate large groups and are a popular choice for school groups.
Netted Aerial Adventures: A Game Changer
Netting has revolutionized aerial adventures by providing a wider audience with access to these exciting experiences. Unlike traditional ropes courses, which come with various restrictions based on age, weight, and equipment use, netted attractions eliminate the need for harnesses and belays, making it possible for young kids to participate as well.
Netted attractions offer a more communal experience for guests. With its maze-like structure, guests can explore and experience things together, creating a sense of community. In contrast, traditional ropes courses offer a more linear experience, with guests being tethered to a cable.
For those who prefer independence, a netted attraction offers complete freedom to explore at one's own pace. And the lack of a belay system adds to the thrill factor. However, it's important for builders and designers to take precautions to avoid fall hazards and to ensure that regulation-compliant nets are used.
Netted attractions offer endless design possibilities and have the potential to cater to guests with disabilities. They can even be used as a therapeutic tool.
Net Adventure offer a significant advantage over traditional ropes courses - high throughput. Some attractions can accommodate up to 100 guests at once, and guests can start climbing right away, without the need for ground schools or gear-ups. This is especially beneficial for large school groups who can start the course without having to wait in a queue.
Operators don't need specialized staff to run a netted course, making it easier to manage and reducing operating costs. With one staffer per 60 guests, operators can run the attraction at ultra-lean ratios.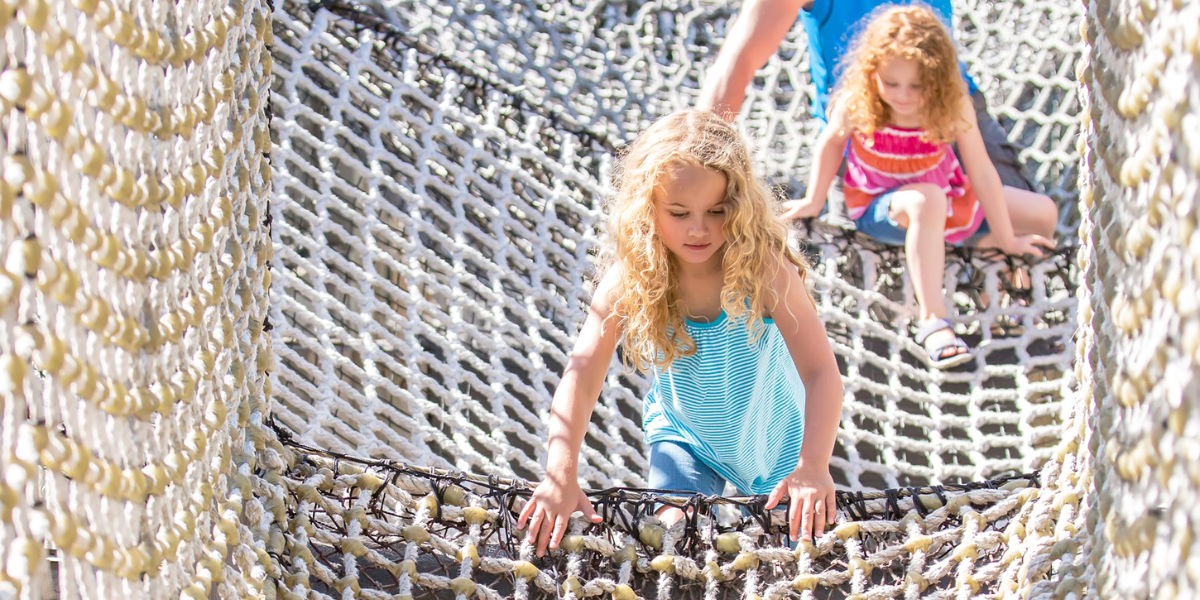 With high customer throughput and low operating costs, operators can expect a quick return on investment. A net course can serve 10 to 15k people a year, and with the right admission fee, operators could see a return on investment in the first year. And, because kids can go twice without incurring extra costs, it leads to happy repeat customers.
Netted installations come with their own set of challenges. Installing these structures can be more complicated than traditional ropes courses and requires a large design and installation effort. There are also different regulations to consider, based on location and client base. It's important for builders to use the right material for the appropriate application, understand the importance of attachment, and consider factors such as UV stabilization and durability when sourcing nets.
Designing for a netted aerial adventure comes with its own set of safety considerations. It's important to be mindful of potential fall hazards such as exposed steel, wood, cable or support structures and to plan for emergencies within the enclosure. The expertise of an experienced engineer is crucial for designing a safe and durable attraction that will reduce insurance claims in the long run.
Working with trees instead of poles in the design can also present unique engineering challenges. There is no set formula for determining the load capacity of a tree. For those concerned about the environment, it's important to note that netted systems can have a greater environmental impact compared to traditional challenge courses, as they require more bracing, side loading, and cribbing.
Netted aerial adventures show great potential for growth in the adventure market. While there may be concerns regarding regulations and standards, the industry is enthusiastic about the ability of netted attractions to broaden the range of age and accessibility in aerial adventures.
As competition in the adventure market increases, kid-friendly netted installations can provide a unique point of differentiation. Treetop fully enclosed net trampoline attractions were developed to add diversity to the adventure market, not replace traditional challenge courses, and offer a brand-new adventure in the trees. Netted aerial adventures offer an opportunity for operators to tap into a new demographic and enhance the experience for their existing client base.
Why Choose a Net Adventure?
Our net adventures are the newest and most thrilling experiences on offer. Customers feel like they are in a bounce park, but elevated in the sky. Perfect for both kids and adults, these courses are especially popular with families seeking accessible activities for all ages, from as young as 3 years old.
With lots of exciting accessories and thoughtful design, the net adventures attract a large target audience, with the ability for many customers to play simultaneously with minimal supervision. Unlike ropes courses, specific equipment is not required, as safety is ensured by the net itself, giving participants an unbeatable sense of freedom and reducing management responsibilities.
Standard Net Adventures
We offer standard net adventures in various sizes, capacities, staffing needs, and prices. Depending on the size, these standard adventures can be set up in a shorter time frame compared to custom-made net adventures. For a family-friendly and innovative experience, we recommend our fun net courses.
These aerial recreational areas provide an opportunity for kids and adults to play together freely, with bounce nets, treehouses, and platforms for everyone to enjoy. Our standard net adventures come with a range of components including nets, slides, tunnels, entrances, treehouses, and tubing tracks. They can accommodate anywhere from 20 to 35 visitors at once up to 100 to 120 visitors at once, so you can choose the perfect standard adventure to fit your location, needs, and budget.
Custom Net Adventures
For a fully personalized experience, we also offer custom-made net adventures. Our team will work with you to create the best design that fits your specific wants and needs. The net concept allows for creative freedom, with options for giant mazes with multiple levels, tunnel paths, and even custom colors to create light within the forest.
Custom net adventures can include the same components as our standard options, but can also be combined with climbing or zipline adventures. Treehouses and viewing platforms can also be added as complementary activities, with the option to integrate them into the net course via bounce nets, slides, walkways, or chimney net ladders. Night activities are also possible with the addition of lighting.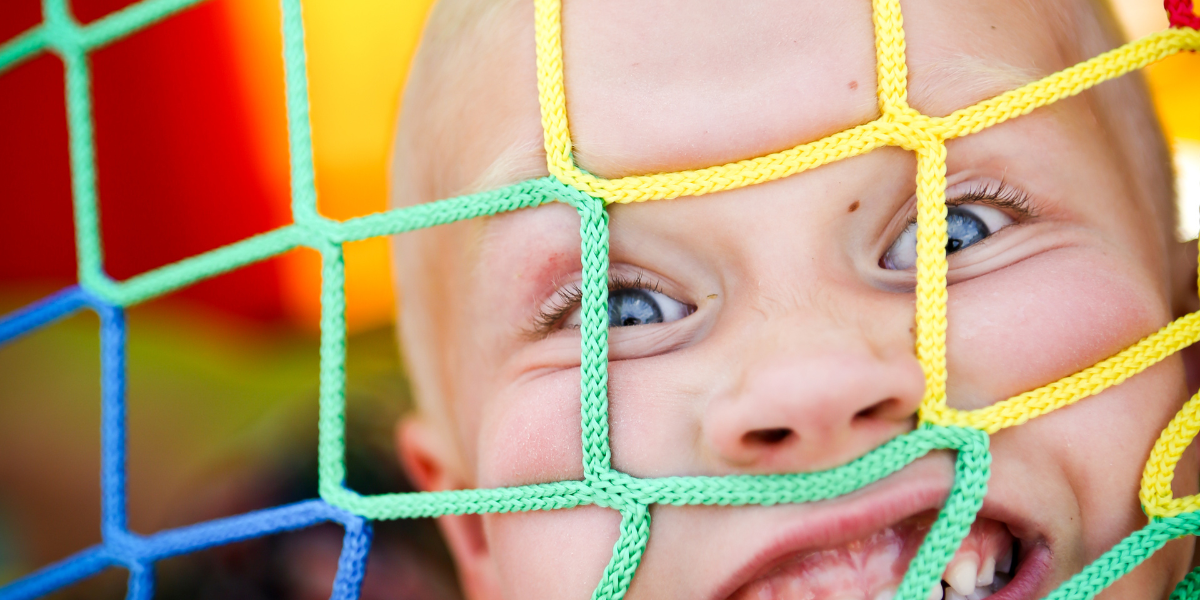 👉 Read more on our Net Adventure solutions