PPE Disinfection Cabinet with Ozone Gas - 99% effectivity against the COVID-19
Allows the disinfection of 40 pieces equipment sets (PPE) within 45 minutes. Completely safe for the equipment and the operator. The ozone generator diffuses a gas inside the airtight Cabinet at the recommended threshold for a complete and perfect disinfection.
Ozone Gas, a Natural Disinfection
Ozone gas is 50 times more powerful and acts 3000 times faster than chlorine. Ozone (O3) naturally breaks down to oxygen. With appropriate concentration rate and exposure duration, all types of bacteria, viruses, molds, fungi and bad odours are eliminated. This sanitation method ensures an optimum cleanliness of the equipment (PPE).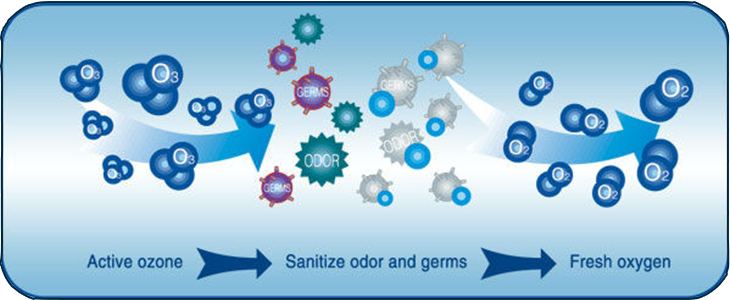 Environmentally Friendly
The Ozone disinfection process doesn't produce any toxic by-products nor any potential health hazard.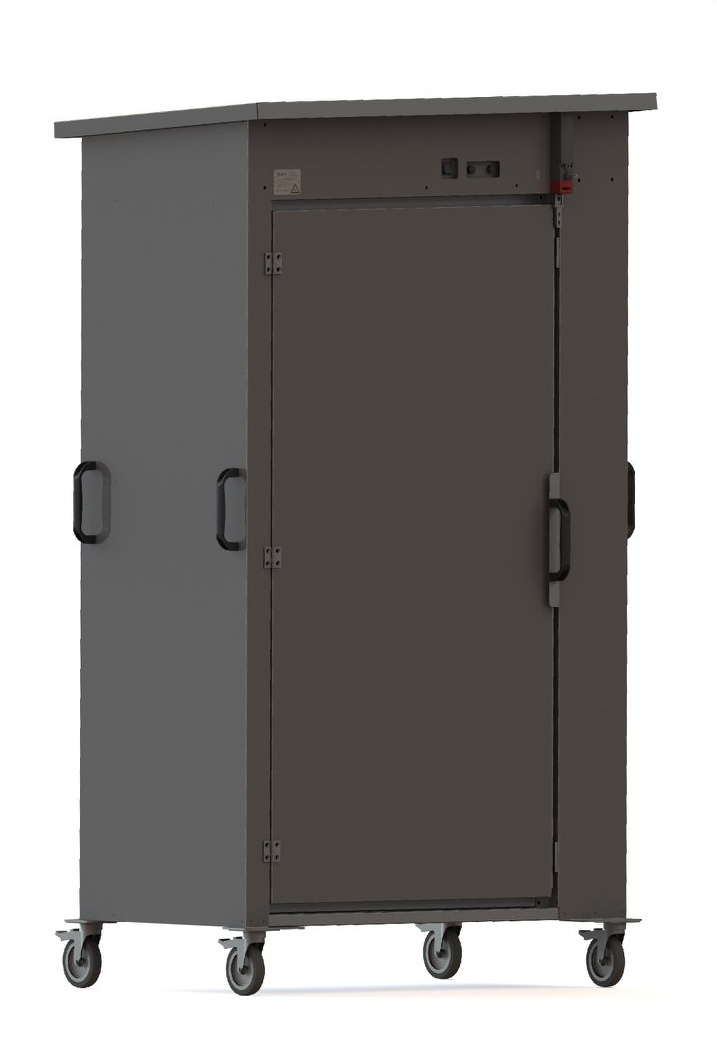 Safety
Complete airtight sealed Cabinet
The door automatically locks during the disinfection cycle
The door opens only when the concentration of ozone inside the Cabinet returns below the acceptable threshold according to INRS
Can only be switched on with a key
Quality
Strong and durable Cabinet (100% inox)
Fully tested in our workshop
2 years warranty
Optional maintenance contract for the generator
Cost-Saving Solution
Automatic: No operator manipulation is required. The Cabinet replaces multiple handling of chemical products or other maintenance equipment;
Fast: Allows the disinfection of 40 equipment sets (PPE) within 45 minutes, more than 15 stock rotations per day, with no drying time required;
Immediate use: Ozone removes the need to purchase, transport or store consumables and/or chemicals. Run on electricity (150W);
Multi-purpose-benefit: Cleans harnesses, pulley systems, helmets, connectors, slings, lanyards, etc., the full PPE kit. Can also be used to disinfect paintball, laser tag, karting or archery equipment.
Optimum Efficiency
The product ensures appropriate concentration rate and exposure duration (≥ 100 min ppm) to reach disinfection efficacy. Our system has been tested on different equipment sets, from all main manufacturers of the aerial adventure park industry, and no alteration of the products has been reported.
Pricing
Price for the compete unit €4.500,=, exclusive VAT, Duties and transport. Transport costs withing Europe €150,=, delivery costs outside EU on request.
Additionally we can offer a leasing option for 2 or 3 years including maintenance contract.