The zipSTOP Pivot Mount expands the mounting possibilities of your zipSTOP or zipSTOP IR Zip Line Brake, while also allowing for smoother braking, reduced webbing wear, improved retraction, and simplified installation.
Simplify Installation with the zipSTOP Pivot Mount
The zipSTOP Pivot Mount was specially designed to make it easier to install your zipSTOP, allowing you to use a gantry. (Note: The zipSTOP Pivot Mount can only be used directly overhead and in line with your zip line). This mount was custom engineered and is only compatible with the zipSTOP devices.
Could you benefit from a zipSTOP Pivot Mount? Check out the configuration diagram below to see how this mount could drastically improve your zip line operations: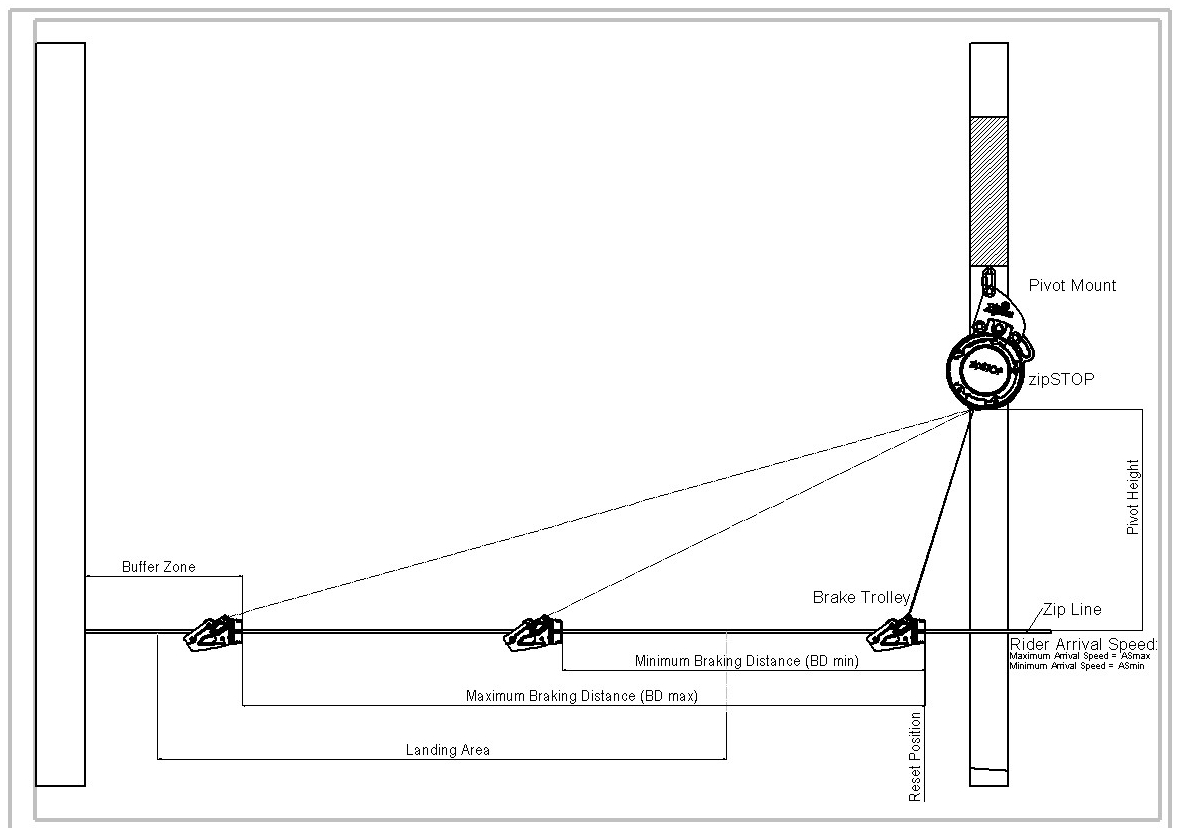 Features:
Simplifies installation and retraction
Allows for wider range of zipSTOP mounting options, like a gantry
Smoother braking
Enhances rider experience
Made with corrosion-resistant materials
Capable of enduring harsh environments
Lightweight design
High-quality hardware with slip-resistant castle nut and cotter pin design
Cost-effective
Cost savings through reduction of redirection rope
2-year warranty
Specifications:
Dimensions: 206.6 mm long x 198 mm tall x 86 mm wide (8.13 inches long x 7.8 inches tall x 3.39 inches at the thickest spot)
Minimum Rated Strength: 22 kN (4,900 lbs)
Weight: 6.1 lbs (2.77 kg)